Here you will find a few testimonials to the quality of our service: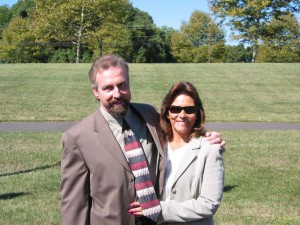 Dear Cindy,
John and I wanted to thank you for the great job you did selling our house.<
We knew as soon as we hired you, our house would sell.
Your company's unique marketing strategy proved to be exactly what we needed, especially during this poor housing market.
As you know our property had been on the market for some time with 3 different agencies and no results. This just goes to show you that simply listing a property on the multi-list isn't good enough. You need a Realtor that  markets your home to the right people and the right market. You need a realtor that knows how to negotiate a deal and identify true potential buyers. That Realtor is you.
We highly recommend you and your company.
Please don't hesitate to contact us if you ever need such a recommendation.
Thanks so much for your expertise.
John and Diana

---
Dear Cindy,
We wanted to let you know how pleased we were with the professional job you did in the marketing and quick sale of
our horse farm in Schnecksville, PA. After having our property listed with a local broker for over 6 months without any reasonable offer, we decided to list our property with you. Within a few days you completed a market analysis, told us what the appropriate price should be, listed and gave the property exposure in the horse community. We know now this was the ticket as we immediately began to get offers. It was great to be negotiating with two buyers at once, and even better to get the full price offer with no contingencies with 2 weeks to close!
The fact that you accomplished this in a little over one month says a lot about your energy and ability to get things done. We appreciate that you did this all by email and fax, and were always available by phone to offer advice on the negotiations (you were superb on this!), and did a great job just keeping us informed. We really appreciate being able to handle all this from Georgia, although we regret that we never got to meet you in person.

If you ever need a reference, please feel free to offer our names. We couldn't have  been happier with the service you gave us on our transaction. Good luck with your future business.
Brian and Debby Jury

---
Cindy did an excellent job as our real estate agent. She is very knowledgeable about the area, the equestrian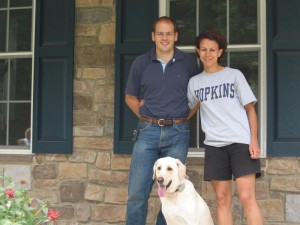 community and the housing market. Not only did she help us find a home that we love but she also helped us connect with people in the horse industry. She was easy to work with and patient with our mission to find the right property.
There is an inherent conflict of interest in real estate (the buyer's agent wanting the buyer to bid high in order to increase the likelihood of the sale, as well as, to increase their commission). This was never the case with Cindy. It was clear from the beginning that she had our best interest at heart and, in fact, she helped us successfully negotiate a better deal than we would have initially sought. C & M

---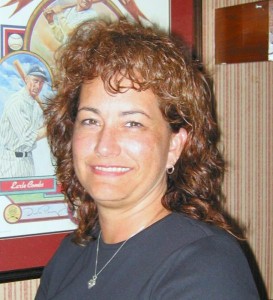 Thank you for all you've done.
I couldn't have survived without your assistance.
I really don't believe that anyone else would have been able to sell that property.  It was too "unique" for a regular listing and you really came through with the marketing!  Karen Fisher

---
Congratulations Cindy on a job well done on the close of our house in Stroudsburg on September 15th, 2008! Thank you for your perseverance and time (which was well over your line of duty).  Thank you for your professionalism which you graciously rendered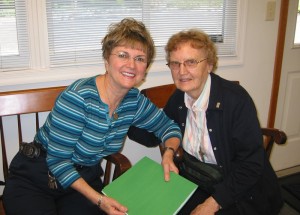 not only to us as the sellers, but also to the buyers who did not have an agent to represent them.  They were in need of guidance regarding legal matters and inspections to protect them and because of all your connections that you have secured in your many years you were able to give them a list of reputable companies to choose from.  Although the duration of the transaction seemed long; it was only 3 months of your hard work and efforts with making sure both parties were protected.
End results were:  Very happy and satisfied sellers and buyers who really loved the house and its location!
Thank you again for doing such a great job in a market that has been questionable.  We would highly recommend your services to anyone!
Keep up the good work,
Sister Marion & Pat S. (non-horse property clients)
---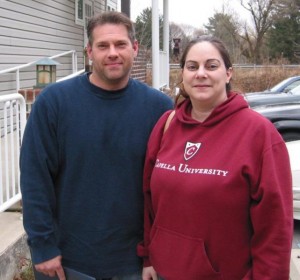 Thank you Cindy for selling our home so fast in this tough market! We needed a quick sale so we could move to Florida and you did this for us when our last realtor couldn't. You truly understood the uniqueness of our small horse farm and were always looking out for our best interests. We couldn't have done it without you and do not know what we would have had to do if it weren't for you.
Bobby and Deja, Royal Palm Beach, FL formerly of Lenhartsville, PA
---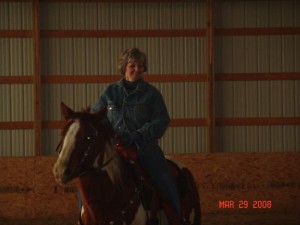 We wish you would have been our first and only agent.
No one could have worked harder for us.  Chris and Johanna
Johanna on Magic
---

Dear Cindy:
Thank you so much for making the sale of our home become a reality.
We had tried a few other real estates in this troubled economy to sell our Horse Property and had no success. With you and your Company we were able to sell our home.
Your calm nature and determination as well as your high level of integrity, coupled with your experience with Horse properties helped to make a very stressful time in our lives a little less stressful knowing you were our agent!
Again thank you for all your help and much success to you in the future.
Renee and Joe